Where to Buy Crawfish
In Louisiana, and many other states in the Southeastern US, crawfish season is one if the most anticipated times of the year. We plan live crawfish parties, with friends and family coming from miles around to fill their plates and the stomachs with the delicious crustacean.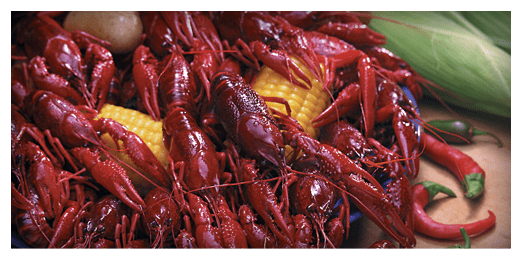 Where to Buy Live Crawfish in Louisiana
As we get into crawfish season, you can find crawfish pretty much everywhere – at the local grocer, restaurants, and even of the side of the road (some people even go door to door with crawfish in the trunk of their cars!). However, the best place to get crawfish is direct from the farm. This is why Cajun Crawfish is a step above most of the competition. Cajun Crawfish is the true Louisiana Crawfish, grown right here on our farm. We are not just crawfish resellers; we actually grow crawfish at our Branch, Louisiana farm, which helps to guarantee freshness.
Where to Buy Live Crawfish Online
For those outside the state of Louisiana, the thought of having fresh live crawfish can feel like a bit of a dream. What many people don't realize is that you can have live, Louisiana crawfish delivered fresh and fast right to your front door! Our motto: "Our Farm to Your Table" is more than just a saying; it is how we do business. Our live crawfish are caught and shipped FedEx the same day, meaning you will have delicious crawfish for your next boil almost* no matter where you live in the continental United States so you can impress your friends with a taste of Louisiana.
What Makes Cajun Crawfish Different?
As a business model, we are proud that Cajun Crawfish is different. When most people purchase crawfish – whether in a store or online – the crawfish have changed hands a number of times, which can lessen the quality and increase the chances of the crawfish dying. When we say "Our Farm to Your Table", we mean it:
We Grow the Crawfish
We Select Only the Best
We Clean the Crawfish
We Deliver Right to Your Door
This process helps to guarantee the freshest live crawfish every time! Whenever you or anyone you know is wondering where to buy crawfish, send them our way. At Cajun Crawfish, we offer not only live, Louisiana crawfish, but also quality Cajun meats, and accessories to help make your next boil a success, no matter where you live!
* As much as we would love to send our crawfish to every state, there are some states that have a ban placed on Louisiana Live Crawfish due to their ability to grow fast and in some cases take over the natural animals in the habitat. So far this includes Hawaii, Washington (State), Idaho and Oregon. Alaska does not have a ban, but most areas are so rural that fedex does not have overnight guarantees and the crawfish just can't make it longer than 24 hours in an ice chest. If you know your area does do overnight, we can ship them to you.