Cajun Meats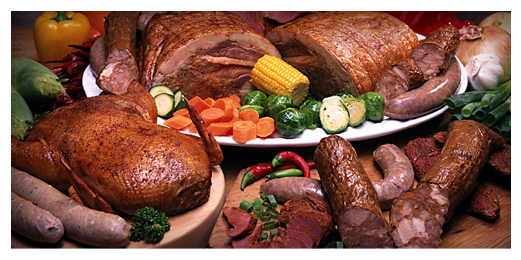 All of our succulent Cajun specialty meats are prepared fresh in Louisiana and made from the finest quality of meat and seasoned to absolute perfection. From delicous farm raised alligator fillets to gumbo ready pork tasso and andouille sausage, a delicious meal is just an order away with CajunCrawfish.com.

Pork and rice seasoned with an ideal combination of herbs and spices.

Andouille is the most popular Cajun smoked sausage.

The chicken is stuffed into the duck; which is stuffed into the turkey.