Richard Hotard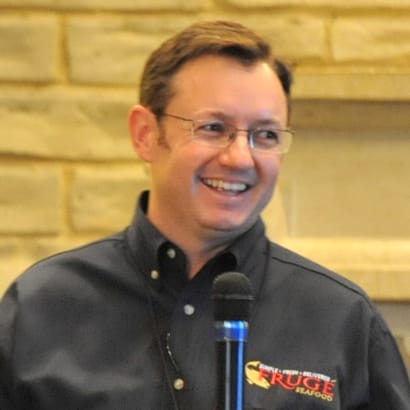 Richard grew up hunting and fishing in the marshes and bayous around Thibodaux, Louisiana (about 60 miles from New Orleans), so life on a crawfish farm suits him just fine.
Richard serves as our sales manager and is in charge of all seafood sales for the company. He spends most of his time between our home base in Branch, La. and Dallas, our main customer hub in Texas.
Whether it's big pond-raised Louisiana crawfish, or incredibly fresh Alaskan halibut, Richard will take care of all your needs and make sure the product arrives fresh at your door – when you need it.
When he's not closing deals, you can find him rooting on his alma mater, the University of Louisiana-Lafayette's Ragin' Cajuns. And if Carey allows him a free afternoon without the two kids, he enjoys Army golf…. Left, right, left…