Mark Fruge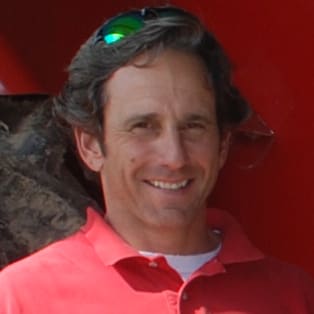 Mark is the co-owner of Frugé Aquafarms, located in Branch, La. He is integrally involved in all aspects of the farming operation, including planting and harvesting the rice crop, as well as preparing and planning all facets of crawfish production.
Born and raised in Branch, he runs the farming operation with his brother Mike, who manages the sales and marketing side of the business.
At home behind his desk (but admittedly more comfortable working outside on the farm,) Mark, oversees all daily farming operations, including routine maintenance, planting, field preparation, and harvesting of both our rice and crawfish crops.
During crawfish season, he works closely with Mike and the sales team to make sure daily harvest numbers meet our clients' needs.
In his spare time, Mark enjoys a wide variety of hobbies, including dirt bike riding, duck, deer, and goose hunting, fishing and golf.